Robert Downey Jr.'s Dream Cars: A chance to win eco-friendly classics
Robert Downey Jr., the acclaimed actor, producer, and environmental advocate, is offering fans a once-in-a-lifetime opportunity to win one of his personally modified and eco-friendly classic cars.
Through his non-profit organization, FootPrint Coalition, Downey has transformed six iconic vehicles into eco-friendly marvels, reducing their carbon footprint and embracing sustainable automotive technology. In this article, we will explore the details of this unique sweepstakes and the chance to own one of Robert Downey Jr.'s Dream Cars.
Each of the six Dream Cars has undergone extensive modifications to make them more eco-friendly and aligned with Downey's vision of a cleaner environment. Let's take a closer look at these remarkable vehicles:
1969 Mercedes Benz 280 SE
The 1969 Mercedes Benz 280 SE, a true classic, has been transformed with a modern diesel engine, a biodiesel fuel system, and a recycled plastic interior. This iconic beauty now combines elegance with eco-consciousness.
1965 VW Bus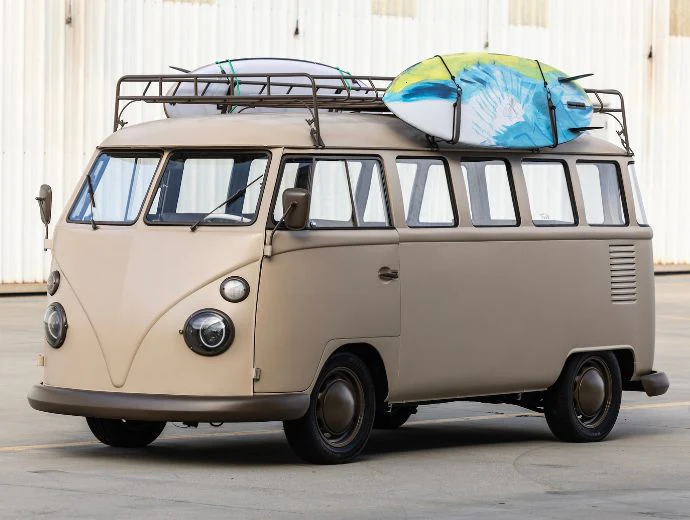 The 1965 VW Bus, loved for its spacious interior, has been given a new lease on life as an electric vehicle. It features an EV West electric motor conversion, a custom battery rack, and even a solar-powered electric barbeque for outdoor adventures.
1966 Buick Riviera
The 1966 Buick Riviera, a symbol of American automotive excellence, has been upgraded with a first-generation hybrid engine and a prototype Aclima air quality sensor. This eco-friendly masterpiece blends power and sustainability.
1972 K-10 Pickup
The 1972 K-10 Pickup has been transformed into a fully electric vehicle, boasting a custom electric motor and battery pack. With its rugged design and eco-friendly performance, it is ready to take on any challenge.
1965 Chevrolet Corvette Convertible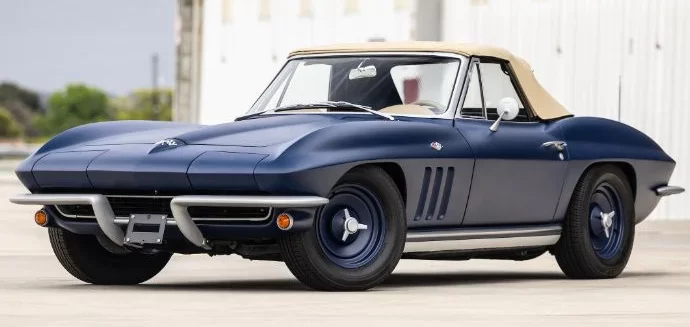 The 1965 Chevrolet Corvette Convertible has undergone a remarkable transformation, replacing its original engine with a modern electric motor. Inside, a unique mushroom-based interior adds a touch of innovation to this classic beauty.
1985 Chevrolet El Camino
The 1985 Chevrolet El Camino, a fusion of a car and a truck, now features a modern 4-cylinder Chevy turbo truck engine and a solar-powered bike rack in its bed. This versatile vehicle is perfect for eco-conscious adventurers.
The Sweepstakes
To participate in the sweepstakes and have a chance to win one of these extraordinary Dream Cars, fans can visit the official website at RDJDreamCars.com. The sweepstakes are open to legal residents of the 50 U.S. states, the United Kingdom, and Canada (excluding Quebec).
Entry Options
There are various entry options available, allowing participants to increase their chances of winning. Entry packages range from 10 entries for $10 to 8,500 entries for $5,000. By purchasing entries, fans not only get the opportunity to win a Dream Car but also contribute to the FootPrint Coalition's mission of accelerating technologies for a sustainable future.
The FootPrint Coalition
The FootPrint Coalition, founded by Robert Downey Jr. in 2019, is dedicated to advancing technologies that promote a cleaner and more sustainable future. The non-profit organization provides grants, supports research and development, and advocates for scientific solutions that benefit both humanity and the planet. By participating in the Dream Cars sweepstakes, fans directly contribute to the important work of the FootPrint Coalition.
Robert Downey Jr.'s Dream Cars Docuseries
In addition to the sweepstakes, fans can delve into the world of Robert Downey Jr.'s Dream Cars through the captivating docuseries, available for streaming on Max and Discovery+. The series chronicles Downey's mission to convert his favorite classic cars into eco-friendly vehicles. Viewers can witness the meticulous modifications and learn about the cutting-edge technologies incorporated into each Dream Car.