NEWS
A new electric timber truck, believed to be the first of its kind in the UK, is now in operation in the Highlands.
The EV Powered Interview
The current UK power crisis is a complicated mix of several different factors; high gas prices, a structural shift away from ageing fossil fuels to wind dominated renewable energy, and declining French nuclear and EU hydro capacity.
Opinion
Nick Earle, CEO of Eseye, an IoT solutions provider, discusses how connectivity is foundational to the operation of EV charging points.
Electric Cars Reviewed
Last month, Volkswagen launched its brand new, upgraded ID.3 and here is everything you need to know about it.
E Bikes Reviewed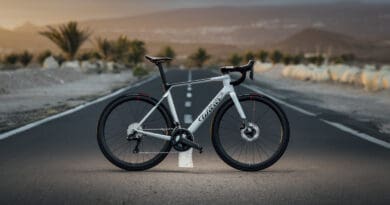 Wilier has introduced the Filante SLR Hybrid, an electric road bike combining the performance of its predecessor with the advantage of an electric motor
Everything EV
AEHRA, a new global ultra-premium electric automotive brand, has revealed exclusive preview images of its SUV model ahead of unveiling the final vehicle design and name.