UK's ICE ban delay will release 10m extra tonnes of carbon
The decision to delay the UK's ICE ban will release a minimum of 10 million additional metric tonnes of carbon into the atmosphere.
The data was reported by CEO of EV charging company ev.energy, Nick Wooley. Nick said: "Rishi Sunak has condemned the UK public to release a minimum of 10 million additional metric tonnes of carbon into our atmosphere with the announcement of the ICE ban pushback.
"Scrapping the 2030 target puts more money in the coffers of oil companies and increases costs for the motoring public. To decarbonise, we need to accelerate the transition everywhere, all at once – extending the life of fossil fuels in vehicles by 5 years is completely the wrong approach.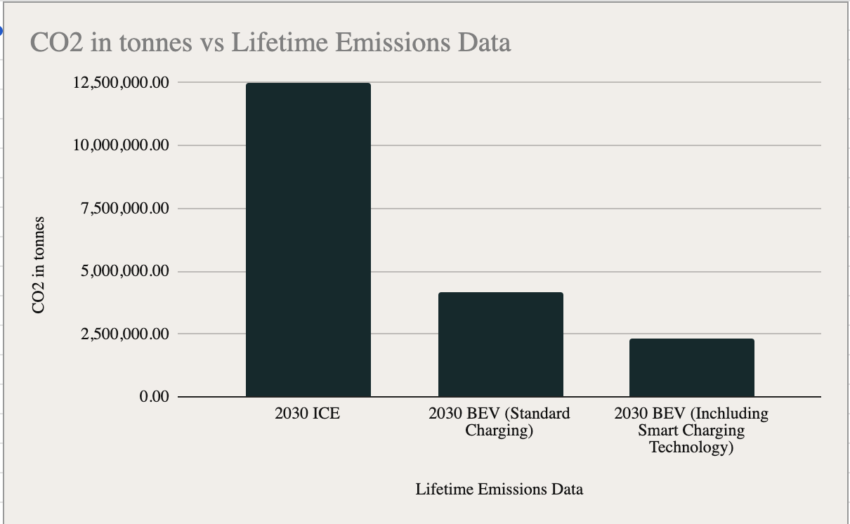 "54% of the UK public want to switch to an electric car before the 2030 ban – so 'people's consent' is not the issue, nor is the grid.
"Yesterday the grid ran with a new green record, with only 14.5% of generation coming from gas, and we'll soon see gas disappear completely and the grid becoming 100% green. So why are we not seizing this opportunity to fuel transport with green electrons?
"The great thing about EVs is they help us accelerate faster, integrating more renewable energy – as they can be used as flexible demand, matching the intermittencies of wind and solar. Powering EVs with wind and solar is also cheap, saving drivers hundreds of pounds a year, and if employed at scale, would help save an additional 2 million metric tonnes of carbon being released into the atmosphere.
"We need the Government to keep firm on their commitments, and get behind accelerating the transition, everywhere. Banning new sales by 2030 isn't fast enough, and pushing it to 2035 is embarrassing. I want my kids to grow up in a society without air pollution, and where we are tempering the effects of climate change. Humanity is amazing when singularly focussed on one goal: we should make that goal decarbonising as rapidly as possible, not prolonging the interests of dangerous oil and gas companies.
"Focus on providing fair access to those worse off so that EVs don't just benefit the rich. Let's make sure everyone can connect to the grid together, not just those who are ready first."